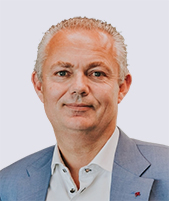 Invited Faculty
Alex Mottrie, MD
Head of the Urology Department , OLV Hospital
Aalst, Belgium

Expertise: Prostate Cancer, Robotic Prostatectomy
FACULTY SESSIONS
Friday, February 19th 10:30-11:40 am

Kidney Session I – Complex Partial

Moderator

Minimally invasive nephron sparing surgery has become increasingly popular as expertise in laparoscopy has increased and has demonstrated excellent long-term renal functional and oncological outcome, The da Vinci® surgical system may facilitate performing these complex renal tumors using the minimally invasive surgical approach. we will explain State of the art technique of robotic partial nephrectomy in the setting of complex renal tumors, including hilar, endophytic, and multiple tumors
Several techniques have been described to improve outcomes after RPN. the literature shows that RPN is as good if not better than both LPN and OPN and has become the preferred surgical approach.